Kristen's Cookies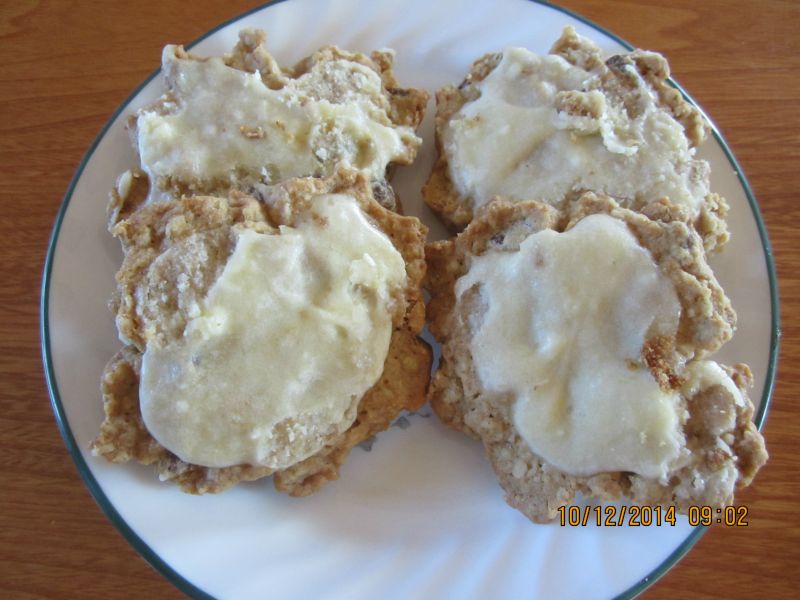 1 1/2 cups brown sugar
 1 cup butter softened
 1 tsp vanilla
 1 egg
 2 cups quick cooking oats
 1 1/2 cups all purpose unbleached flour
 1 tsp baking soda
 1/4 tsp salt
 1 cup chocolate chips
 Heat oven to 350 F
 Blend brown sugar and butter.  Blend in the egg and vanilla.
 Stir in oats, flour, baking soda and salt.  Stir in chocolate chips.
 Put in balls on ungreased cookie tray.  Bake about 12 minutes or until golden brown.
 CREAMY MAPLE FROSTING
 2 1/4 cups icing sugar                                 1/4 cup maple syrup
 1/4 tsp salt                                                 1/3 cup soft butter
 1 egg
 Mix sugar, salt and egg together and then add syrup, beat well.
 Add butter and beat until well blended and smooth enough to spread on cookies or cake.
---