Maple Syrup Pie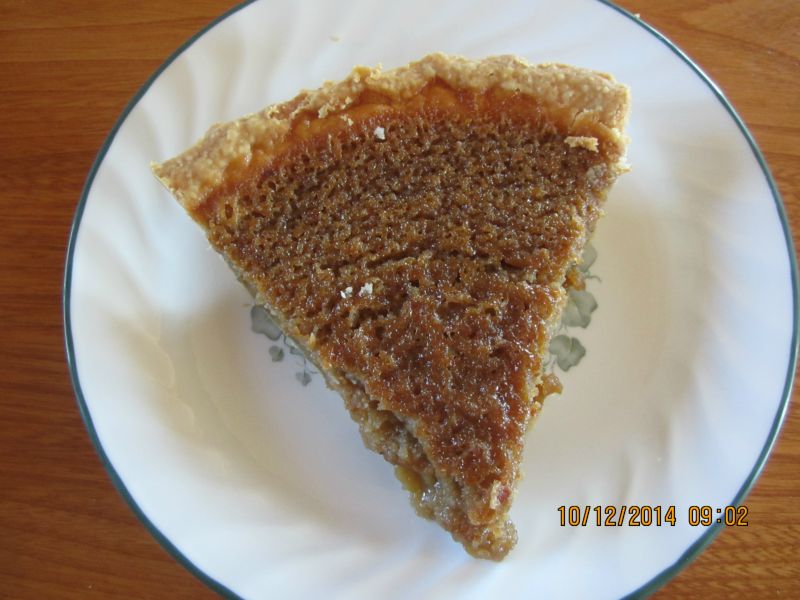 1 1/2 cups (375 ml) amber maple syrup
1/4 cup (60 ml) butter
1/2 cup (125 ml) whipping cream
2 tbsp (30 ml) white flour
1/4 tsp (1 ml) salt
2 eggs
9 inch (23 cm) pie crust
Bring the maple syrup to a light boil and let it simmer for 5 minutes.
Remove from heat, add the butter and let it melt.  Stir in the whipping cream.
Bake at 325 F (160 C) for 35 to 45 minutes.  Let cool before slicing.
Whisk in the flour and salt.  Beat the eggs and mix them in.  Pour the mixture into the pie crust.
---